All RIGHT! I've been pretty busy thanks to Camp NaNoWriMo (should I do a post on that?) and couldn't remember if I was supposed to post on Saturday or Sunday. I honestly could have checked, but…. well, I was writing a lot on Friday and it sort of slipped my mind.
IT WAS SUPPOSED TO POST YESTERDAY MORNING SO FORGIVE ME
SO. Week three of Down the TBR Hole, a tag created by Lia @ Lost In A Story to help narrow down Goodreads TBRs! One posts five-ten books from their list, the synopses, and the thought process on whether or not to keep them on the list.
11. Shatter Me, by Tahereh Mafi
I have a curse
I have a gift
I am a monster
I'm more than human
My touch is lethal
My touch is power
I am their weapon
I will fight back
Juliette hasn't touched anyone in exactly 264 days.
The last time she did, it was an accident, but The Reestablishment locked her up for murder. No one knows why Juliette's touch is fatal. As long as she doesn't hurt anyone else, no one really cares. The world is too busy crumbling to pieces to pay attention to a 17-year-old girl. Diseases are destroying the population, food is hard to find, birds don't fly anymore, and the clouds are the wrong color.
The Reestablishment said their way was the only way to fix things, so they threw Juliette in a cell. Now so many people are dead that the survivors are whispering war – and The Reestablishment has changed its mind. Maybe Juliette is more than a tortured soul stuffed into a poisonous body. Maybe she's exactly what they need right now.
Juliette has to make a choice: Be a weapon. Or be a warrior.
I don't know. I've heard a lot about this book, and I do like Tahereh Mafi, but when I flipped through it, the writing style just… didn't work for me. I think it'll have to be a take off for now.
12. Love Voltaire Us Apart: A Philosopher's Guide to Relationships, by Julia Edelman
Love Voltaire Us Apart is a hilarious spoof relationship guide with a philosophical edge, made up of philosophers' love letters, advice columns and breakup letters.
From Confucius learning the Golden Rules of dating to Simone de Beauvoir considering bangs after breaking up with Jean-Paul Sartre, comedy writer Julia Edelman views the love lives of prominent philosophers through a clever and contemporary lens. She points out that Margaret Fuller is the "Carrie" of transcendentalism, and Nietzsche will always find a way to make a bad breakup infinitely worse. "How To Know if Your Man is Writing a Manifesto" will show you how to avoid losing your relationship to imminent revolution.
So apparently the library doesn't have this? But if I ever get my hands on it whether it is through borrowing or ordering (which, let's face it, I will definitely do that at some likely inconvenient and stupid time), this sounds far too hilarious to pass up. I'll keep it.
13. Stalking Jack the Ripper, by Kerri Maniscalco
Seventeen-year-old Audrey Rose Wadsworth was born a lord's daughter, with a life of wealth and privilege stretched out before her. But between the social teas and silk dress fittings, she leads a forbidden secret life.
Against her stern father's wishes and society's expectations, Audrey often slips away to her uncle's laboratory to study the gruesome practice of forensic medicine. When her work on a string of savagely killed corpses drags Audrey into the investigation of a serial murderer, her search for answers brings her close to her own sheltered world.
I've heard good things, I've heard bad things, but it's Jack the Ripper for goodness sake. Yes, please.
14. The Scorpio Races, by Maggie Stiefvater
It happens at the start of every November: the Scorpio Races. Riders attempt to keep hold of their water horses long enough to make it to the finish line. Some riders live. Others die.
At age nineteen, Sean Kendrick is the returning champion. He is a young man of few words, and if he has any fears, he keeps them buried deep, where no one else can see them.
Puck Connolly is different. She never meant to ride in the Scorpio Races. But fate hasn't given her much of a chance. So she enters the competition — the first girl ever to do so. She is in no way prepared for what is going to happen.
I started this but only got a few chapters in before I had to turn it in, which completely and utterly broke my heart because YES. I own it now, so THERE IS NOTHING IN MY WAY.
15. Behold the Dreamers, by Imbolo Mbue
Jende Jonga, a Cameroonian immigrant living in Harlem, has come to the United States to provide a better life for himself, his wife, Neni, and their six-year-old son. In the fall of 2007, Jende can hardly believe his luck when he lands a job as a chauffeur for Clark Edwards, a senior executive at Lehman Brothers. Clark demands punctuality, discretion, and loyalty—and Jende is eager to please. Clark's wife, Cindy, even offers Neni temporary work at the Edwardses' summer home in the Hamptons. With these opportunities, Jende and Neni can at last gain a foothold in America and imagine a brighter future.
However, the world of great power and privilege conceals troubling secrets, and soon Jende and Neni notice cracks in their employers' façades.
When the financial world is rocked by the collapse of Lehman Brothers, the Jongas are desperate to keep Jende's job—even as their marriage threatens to fall apart. As all four lives are dramatically upended, Jende and Neni are forced to make an impossible choice.
So I don't normally read this kind of book, but it sounded interesting. This was added to the list before I started reviewing and had a niche, so that's probably why it's popping up now. I'll take it off for now, but maybe if I have time (*runs away sobbing*) I'll read it.
---
Hey look, another 2/5 day! Maybe next week it'll go up to three? As of yet, I've taken off six out of sixteen books. I mean, it's progress? I'm not great at math, but 6/16 is 3/8, right?
You know what, it doesn't look as great as 3/8. Never mind. We can stick with six out of sixteen.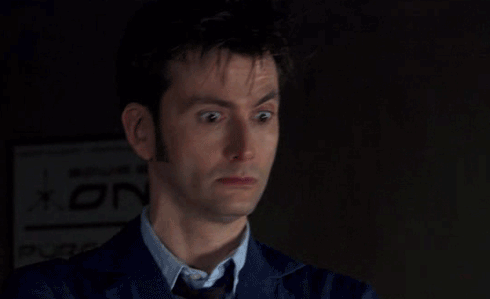 Have a good week!