I DID NOT REALIZE HOW LONG I'VE BEEN DOING THIS.
And by the way, I'm still only at six books taken off our of sixteen that I've gone through- plus I've also, you know, added roughly three times that to the list. So that's lovely.
BUT WE PRESS ON REGARDLESS.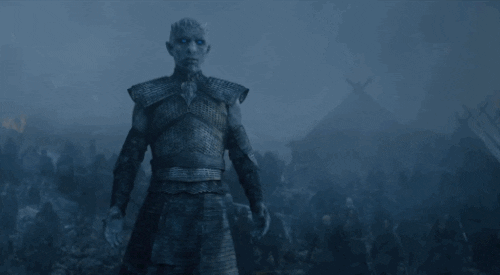 To recap, this is a tag started by Lia @ Lost In A Story, and it involves posting 5-10 books from your Goodreads TBR plus covers and synopses, then proceeding to decide whether or not to keep them on the list and why.
So without further ado…
16. We Are The Ants, by Shaun David Hutchinson
Henry Denton has spent years being periodically abducted by aliens. Then the aliens give him an ultimatum: The world will end in 144 days, and all Henry has to do to stop it is push a big red button.
Only he isn't sure he wants to.
After all, life hasn't been great for Henry. His mom is a struggling waitress held together by a thin layer of cigarette smoke. His brother is a jobless dropout who just knocked someone up. His grandmother is slowly losing herself to Alzheimer's. And Henry is still dealing with the grief of his boyfriend's suicide last year.
Wiping the slate clean sounds like a pretty good choice to him.
But Henry is a scientist first, and facing the question thoroughly and logically, he begins to look for pros and cons: in the bully who is his perpetual maybe, in the best friend who betrayed him, in the brilliant and mysterious boy who walked into the wrong class. Weighing the pain and the joy that surrounds him, Henry is left with the ultimate choice: push the button and save the planet and everyone on it…or let the world—and his pain—be destroyed forever. 
So this seems like a really thought-provoking and generally… profound? Sort of book. Or at least, it has the potential to be. (Any of you read it? Thoughts?) I don't think that the library has it though, alas, so it'll probably have to be a buy it/acquire it somehow sort of book. Unless I request it. Though they may be tired of my requests by now…. in any case, keep. It'll either be really weird and disappointing or it'll be brilliant and likely provoke an existential crisis. That sounds worth at least a try.
17. Vengeful, by V.E. Schwab
There's basically nothing about this on Goodreads, but she's been tweeting about it and I'm not crying you're crying. Keep, for the love of all that is holy, KEEP. More Victor and Eli, more antiheroes, more experiments with some rather major ethical questions to be brought up…. not to mention, ya know, VICTORIA SCHWAB.
I'd read that woman's grocery list. Just sayin'.
18. The Da Vinci Code, by Dan Brown
While in Paris on business, Harvard symbologist Robert Langdon receives an urgent late-night phone call. The elderly curator of the Louvre has been murdered inside the museum, a baffling cipher found near the body. As Langdon and a gifted French cryptologist, Sophie Neveu, sort through the bizarre riddles, they are stunned to discover a trail of clues hidden in the works of Da Vinci—clues visible for all to see and yet ingeniously disguised by the painter.
The stakes are raised when Langdon uncovers a startling link: The late curator was involved in the Priory of Sion—an actual secret society whose members included Sir Isaac Newton, Botticelli, Victor Hugo, and Da Vinci, among others. Langdon suspects they are on the hunt for a breathtaking historical secret, one that has proven through the centuries to be as enlightening as it is dangerous. In a frantic race through Paris, and beyond, Langdon and Neveu find themselves matching wits with a faceless powerbroker who appears to anticipate their every move. Unless they can decipher the labyrinthine puzzle, the Priory's secret—and an explosive ancient truth—will be lost forever.
I… honestly don't know. This I'll probably end up reading at some point, but now, I don't have time. I've heard a lot of the controversy over it and I do not agree with the take it has on religion, but honestly, I think it's important to read things you don't always agree with. That's another soapbox of mine, but I'm not going to get into it right now.
Regardless, for now it shall go.
19. Terrier, by Tamora Pierce
Beka Cooper is a rookie with the law-enforcing Provost's Guard, and she's been assigned to the Lower City. It's a tough beat that's about to get tougher, as Beka's limited ability to communicate with the dead clues her in to an underworld conspiracy. Someone close to Beka is using dark magic to profit from the Lower City's criminal enterprises–and the result is a crime wave the likes of which the Provost's Guard has never seen before.
Hmm. This sounds like something I'd enjoy, but I'm a bit hesitant. There's a good number of 1-star reviews of this, and they're all saying the same general thing- boring, couldn't get through, loved Pierce's other books but not this- and that just…. doesn't get me excited. That's really the root of this problem: I'm not excited about this book. It's kinda my rule- if I can't get excited about it, it's probably not worth my time. Unless, you know, either I read a chapter and it piques my attention, or I'm still suffering a book hangover and it's not matching up to the otherworldly brilliance of whatever I just finished. So I guess this'll be a go for now.
20. The Grapes of Wrath, by John Steinbeck
First published in 1939, Steinbeck's Pulitzer Prize winning epic of the Great Depression chronicles the Dust Bowl migration of the 1930s and tells the story of one Oklahoma farm family, the Joads, driven from their homestead and forced to travel west to the promised land of California. Out of their trials and their repeated collisions against the hard realities of an America divided into haves and have-nots evolves a drama that is intensely human yet majestic in its scale and moral vision, elemental yet plainspoken, tragic but ultimately stirring in its human dignity.
A portrait of the conflict between the powerful and the powerless, of one man's fierce reaction to injustice, and of one woman's stoical strength, the novel captures the horrors of the Great Depression and probes the very nature of equality and justice in America.
Sensitive to fascist and communist criticism, Steinbeck insisted that "The Battle Hymn of the Republic" be printed in its entirety in the first edition of the book—which takes its title from the first verse: He is trampling out the vintage where the grapes of wrath are stored." As Don DeLillo has claimed, Steinbeck shaped a geography of conscience" with this novel where there is something at stake in every sentence." Beyond that—for emotional urgency, evocative power, sustained impact, prophetic reach, and continued controversy—The Grapes of Wrath is perhaps the most American of American classics.
I don't know how I've managed to not read this in any of my classes yet, but well… I'm not exactly finished taking them, so it's only a matter of time. The legit only reason this is on my list is because I own it- and even then? Yeahhhh… 'the most American of American classics' nope. Nope nope nope. A quarter of the reason I adored Radio Silence is because it's not American. This is a definite go.
---
Today was a good day! 3/5, and if we count Bloodhound (sequel to Terrier), 4/6. Two thirds? That makes me happy.
I feel like I might be getting better at this, but maybe it was just a lucky selection… if I keep doing this I may be in trouble in a few weeks….
Actually, you know what? I've just realized that if I keep doing this at a rate of five books a week, I'll be done in…. one year and one week. Assuming I don't add any more books to the list.
*runs away sobbing*
Here's to many more months of this.