If there are four equally divided seasons, and there are fifty-two weeks in one year, each season lasts roughly thirteen weeks and we've been doing this tag for half of that. I've been involved in the Down The TBR Hole tag for about an eighth of the year.
See? I can math.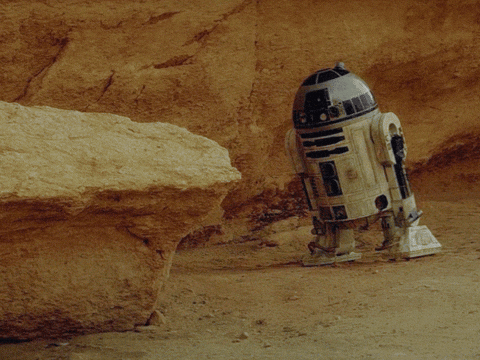 27. The Color Project, by Sierra Abrams
Bernice Aurora Wescott has one thing she doesn't want anyone to know: her name. That is, until Bee meets Levi, the local golden boy who runs a charity organization called The Color Project.
Levi is not at all shy about attempting to guess Bee's real name; his persistence is one of the many reasons why Bee falls for him. But while Levi is everything she never knew she needed, giving up her name would feel like a stamp on forever. And that terrifies her.
When unexpected news of an illness in the family drains Bee's summer of everything bright, she is pushed to the breaking point. Losing herself in The Color Project—a world of weddings, funerals, cancer patients, and hopeful families that the charity funds—is no longer enough. Bee must hold up the weight of her family, but to do that, she needs Levi. She'll have to give up her name and let him in completely or lose the best thing that's ever happened to her.
First of all- Sierra is wonderful and the sweetest person. I've followed the publication journey of this book somewhat- from when she announced it to when all the details fell into place and now- what, six? Five? days before it comes out. So keep, of course.
28. Truthwitch, by Susan Dennard
In a continent on the edge of war, two witches hold its fate in their hands.
Young witches Safiya and Iseult have a habit of finding trouble. After clashing with a powerful Guildmaster and his ruthless Bloodwitch bodyguard, the friends are forced to flee their home.
Safi must avoid capture at all costs as she's a rare Truthwitch, able to discern truth from lies. Many would kill for her magic, so Safi must keep it hidden – lest she be used in the struggle between empires. And Iseult's true powers are hidden even from herself.
In a chance encounter at Court, Safi meets Prince Merik and makes him a reluctant ally. However, his help may not slow down the Bloodwitch now hot on the girls' heels. All Safi and Iseult want is their freedom, but danger lies ahead. With war coming, treaties breaking and a magical contagion sweeping the land, the friends will have to fight emperors and mercenaries alike. For some will stop at nothing to get their hands on a Truthwitch. 
It seems cool! Iseult is one of my favorite names, plus I love books with witches, so this seems pretty fun. I'll keep it.
29. Morning Star, by Pierce Brown
Darrow would have lived in peace, but his enemies brought him war. The Gold overlords demanded his obedience, hanged his wife, and enslaved his people. But Darrow is determined to fight back. Risking everything to transform himself and breach Gold society, Darrow has battled to survive the cutthroat rivalries that breed Society's mightiest warriors, climbed the ranks, and waited patiently to unleash the revolution that will tear the hierarchy apart from within.
Finally, the time has come.
But devotion to honor and hunger for vengeance run deep on both sides. Darrow and his comrades-in-arms face powerful enemies without scruple or mercy. Among them are some Darrow once considered friends. To win, Darrow will need to inspire those shackled in darkness to break their chains, unmake the world their cruel masters have built, and claim a destiny too long denied—and too glorious to surrender. 
*sobbing* I'm not doing too well at eliminating books, now, am I? I adored Red Rising and Golden Son, I've just never gotten to book three. It stays on the list.
30. Ivory and Bone, by Julie Eshbaugh
Hunting, gathering, and keeping his family safe—that's the life seventeen-year-old Kol knows. Then bold, enigmatic Mya arrives from the south with her family, and Kol is captivated. He wants her to like and trust him, but any hopes of impressing her are ruined when he makes a careless—and nearly grave—mistake. However, there's something more to Mya's cool disdain…a history wrought with loss that comes to light when another clan arrives. With them is Lo, an enemy from Mya's past who Mya swears has ulterior motives.
As Kol gets to know Lo, tensions between Mya and Lo escalate until violence erupts. Faced with shattering losses, Kol is forced to question every person he's trusted. One thing is for sure: this was a war that Mya or Lo—Kol doesn't know which—had been planning all along.
Okay, so I started this and couldn't really get into it. Which is rather unfortunate because I love fantasy/historical fiction in a prehistoric setting. This'll go. 😦
31. A Court Of Thorns And Roses #4
Am I a big fan of Sarah J. Maas? Not anymore. There are some major issues that have never been addressed that should have been addressed. #whatisupwithACOTARRhysnopenopenope
Honestly aside from gorgeous settings and an interesting plot, the only redeeming factor is the mental illness rep.
But the problem is that once I'm attached to a character/setting/plot, I have to see it through. No, I won't be buying this. I won't be buying any more SJMaas books. But I do want to read this. Feyre's struggle with mental illness really… stuck with me, and I want to see this series through to the end. I wish I could just… stop caring about the settings and characters and whatever, because there are major issues and she has said nothing. I honestly could go into a huge soapbox about this, but I frankly don't have the energy to. This answer could change between now and whenever it comes out. I did enjoy Throne of Glass (until you know what happened) and I did like ACOMAF, so… well, just hoping something'll change. Maybe she'll redeem herself. Maybe I'll stop caring.
---
Well then, that got a bit thoughtful at the end. I only knocked one off the list this time around, but… progress? Baby steps. We'll call it baby steps.
What are you reading this week? What do you think so far?