Whatever number we're on, it's been a fairly long time. AND YET WE'RE STILL NOT FAR INTO THE GOODREADS TBR HELP PLS.
Anyway, the reason that this is a little late (and may continue to be a little bit late) is that classes start up on Monday and I'm busy getting ready for them- spending time with family before I'm consumed, getting plenty of rest, trying desperately to introvert while knitting* and listening to an audiobook**, et cetera. My smol sister started high school yesterday as well, so I had to have a mild existential crisis about that as well.
*have you ever had a hand-knit anything? They're ridiculously warm and I live in Illinois for goodness sake. WINTER IS COMING, AND IT WILL BE COLD. Also air conditioning.
**I KNOW I'M SO PROUD OF MYSELF. The last audiobook I listened to I didn't last past the first disk. This one isn't great so far, but I think it's mainly because of the main character. She's insufferably boring.
35. The Love that Split the World, by Emily Henry
Natalie Cleary must risk her future and leap blindly into a vast unknown for the chance to build a new world with the boy she loves. 
Natalie's last summer in her small Kentucky hometown is off to a magical start… until she starts seeing the "wrong things." They're just momentary glimpses at first—her front door is red instead of its usual green, there's a pre-school where the garden store should be. But then her whole town disappears for hours, fading away into rolling hills and grazing buffalo, and Nat knows something isn't right.
That's when she gets a visit from the kind but mysterious apparition she calls "Grandmother," who tells her: "You have three months to save him." The next night, under the stadium lights of the high school football field, she meets a beautiful boy named Beau, and it's as if time just stops and nothing exists. Nothing, except Natalie and Beau.
This is the kind of book I'm always cautious about- it sounds too good to be true, and it'd be so easy to botch it. Looking at the various reviews of it, they're so varied that… aghhh. I think I'll take it off, for now.
36. The Girl From Everywhere, by Heidi Heilig
Nix has spent her entire life aboard her father's ship, sailing across the centuries, across the world, across myth and imagination.
As long as her father has a map for it, he can sail to any time, any place, real or imagined: nineteenth-century China, the land from One Thousand and One Nights, a mythic version of Africa. Along the way they have found crewmates and friends, and even a disarming thief who could come to mean much more to Nix.
But the end to it all looms closer every day.
Her father is obsessed with obtaining the one map, 1868 Honolulu, that could take him back to his lost love, Nix's mother. Even though getting it—and going there—could erase Nix's very existence.
For the first time, Nix is entering unknown waters.
She could find herself, find her family, find her own fantastical ability, her own epic love.
Or she could disappear.
Okay, not only do I own this but *gestures wildly* THIS. It is PERFECT. I NEED.
That is all. Keep.
37. The First Time She Drowned, by Kerry Kletter
Cassie O'Malley has been trying to keep her head above water—literally and metaphorically—since birth. It's been two and a half years since Cassie's mother dumped her in a mental institution against her will, and now, at eighteen, Cassie is finally able to reclaim her life and enter the world on her own terms.
But freedom is a poor match against a lifetime of psychological damage. As Cassie plumbs the depths of her new surroundings, the startling truths she uncovers about her own family narrative make it impossible to cut the tethers of a tumultuous past. And when the unhealthy mother-daughter relationship that defined Cassie's childhood and adolescence threatens to pull her under once again, Cassie must decide: whose version of history is real? And more important, whose life must she save?
…I honestly don't know. This was added during a big Reading Mood™ along with The Weight of Zero and Girl In Pieces, and it's a reading mood I'm not in much anymore. I'm going to have to say no to this*.
*you can stop with the Hamilton references now
38. The Art of Not Breathing, by Sarah Alexander
Since her twin brother, Eddie, drowned five years ago, sixteen-year-old Elsie Main has tried to remember what really happened that fateful day on the beach. One minute Eddie was there, and the next he was gone. Seventeen-year-old Tay McKenzie is a cute and mysterious boy that Elsie meets in her favorite boathouse hangout. When Tay introduces Elsie to the world of freediving, she vows to find the answers she seeks at the bottom of the sea.
Mixed reviews, but ultimately sounds pretty good! I think this'll be a keep.
39. Learning to Swear in America, by Katie Kennedy
An asteroid is hurtling toward Earth. A big, bad one. Yuri, a physicist prodigy from Russia, has been called to NASA as they calculate a plan to avoid disaster. He knows how to stop the asteroid: his research in antimatter will probably win him a Nobel prize–if there's ever another Nobel prize awarded. But Yuri's 17, and having a hard time making older, stodgy physicists listen to him. Then he meets Dovie, who lives like a normal teenager, oblivious to the impending doom. Being with her, on the adventures she plans when he's not at NASA, Yuri catches a glimpse of what it means to save the world and save a life worth living.
Prepare to laugh, cry, cringe, and have your mind burst open with questions of the universe.
This sounds BRILLIANT. Definite keep, even if apparently there isn't actually much swearing and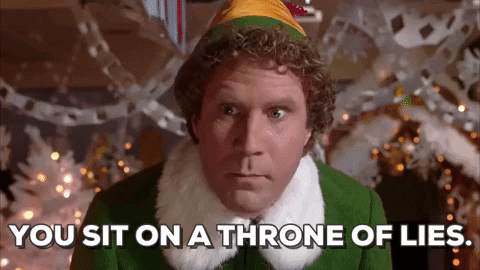 ---
I took off two out of five today. Still not much… but it's something? I'm just going to keep hoping that this is progress and that they're all adding up.
*hopes desperately*
*gives up and goes to find chocolate*
Are any of you doing Lia's Down the TBR Hole tag? Send me links! I can't guarantee that I'll be able to visit right away, but I'll get to them eventually.