I don't even know anymore. Whenever I think about the amount of time I've done this, I end up in an existential crisis and maybe I should just stop thinking? Yes. That is good.
40. Ripple, by Heather Smith Meloche
When their too-adult lives lead them down self-destructive paths, these broken teens find a way to heal in this YA novel perfect for fans of Ellen Hopkins.
With her impossible-to-please grandmother on her back about college and her disapproving step-dad watching her every move, Tessa would do anything to escape the pressure-cooker she calls home. So she finds a shot of much-needed power and confidence by cheating on her boyfriend. When she's finally caught red-handed, she'll do anything she can to cover up what she's done.
Jack is a prankster who bucks the system every chance he gets—each transgression getting riskier and riskier. He loves the thrill, and each adventure allows a little release because his smug smile and suave demeanor in the face of authority doesn't make life at home with his mom any less tough. He tries to take care of her, but the truth is he's powerless in the face of her fragile mental health. So he copes in his own way, by defacing public property and pulling elaborate pranks, though he knows in the end this'll only screw up his life even more.
As they both try not to let their self-destructive patterns get the best of them, Tessa and Jack gravitate toward one another, discovering the best parts of themselves in the process. An honest portrayal of the urges that drive us and finding the strength to overcome them.
Ehhh. Not only does the library not have it, but I'm not all that in to angsty books like this anymore. Nope.
41. Frannie and Tru, by Karen Hattrup
When Frannie Little eavesdrops on her parents fighting she discovers that her cousin Truman is gay, and his parents are so upset they are sending him to live with her family for the summer. At least, that's what she thinks the story is. . . When he arrives, shy Frannie befriends this older boy, who is everything that she's not–rich, confident, cynical, sophisticated. Together, they embark on a magical summer marked by slowly unraveling secrets. 
Another non-library book, and though I'd read it if I got my hands on it… it just doesn't catch my attention. This seems like it might be the manic-pixie-dreamboy trope and I'm really, really tired of that at this point. Nah.
42. The Way I Used To Be, by Amber Smith
**trigger warning: Rape**
In the tradition of Speak, this extraordinary debut novel shares the unforgettable story of a young woman as she struggles to find strength in the aftermath of an assault.
Eden was always good at being good. Starting high school didn't change who she was. But the night her brother's best friend rapes her, Eden's world capsizes.
What was once simple, is now complex. What Eden once loved—who she once loved—she now hates. What she thought she knew to be true, is now lies. Nothing makes sense anymore, and she knows she's supposed to tell someone what happened but she can't. So she buries it instead. And she buries the way she used to be.
Told in four parts—freshman, sophomore, junior, and senior year—this provocative debut reveals the deep cuts of trauma. But it also demonstrates one young woman's strength as she navigates the disappointment and unbearable pains of adolescence, of first love and first heartbreak, of friendships broken and rebuilt, and while learning to embrace a power of survival she never knew she had hidden within her heart.
Angst. ANGST. I'm going to go ahead and assume that these four or five were added while I was in the same reading mood. This without a doubt would have some really good things to say about society and whatnot, but… I don't know. I can't really deal with that right now*. Go.
*Am I getting too angsty on you? Am I a hypocrite? Don't answer that, I already know I am. xD
43. Because of You, by Helene Fermont
Because of You is the deeply moving debut novel by Scandinavian writer Helene Fermont. It's a gripping work of modern women's fiction with a distinct 'Scandi' feel and a psychological twist. 
Because of You spans 36 years in the life of Hannah Stein, a Swedish teenager who arrives in London, at the tail end of the disco era, for a gap year before embarking on a teaching career. The people she meets change the course of her life irrevocably and the novel charts her changing personal and professional fortunes over the next three decades. Because of You is about love, coming of age, friendship, and bereavement. Its themes include redemption, acceptance, fidelity and family. 
Scandinavian noir has firmly established itself as a bestselling genre in the UK. Because of You takes the elements that make this style of writing so compelling – the realism and dark, morally complex mood – and combines it with women's fiction.
This is a dark, morally complex and cross-generational story of enduring love, fate and destiny and will appeal to readers who appreciate an emotive, uncompromising and fulfilling read driven by character and circumstance.
Whatever this is, I don't remember why this is on the list. Go.
44. Pointe, Claw, by Amber J. Keyser
Jessie Vale dances in an elite ballet program that requires perfection to land a spot with the professional company. When she is cast in an animalistic avant garde production, her careful composure cracks wide open. Nothing has felt more dangerous.
Meanwhile, her friend Dawn McCormick's world is full of holes. She wakes in strange places, bruised, battered, and unable to speak. The doctors are out of ideas.
These childhood friends are both running out of time. Jessie has one shot at her ballet dream. Dawn's blackouts are getting worse. At every turn, they crash into the many ways girls are watched, judged, used, and discarded. Should they play it safe or go feral?
Annnnnnd because I simply cannot have it all tonight, this'll be a keep. I lowkey adore feral books/characters, and combined with ballet? Hahahahahahaha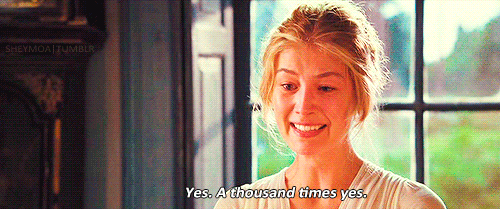 ---
4/5!!! That's good, right? Maybe I can start making some real progress, two months in.
Two months in.
*cue existential crisis*