I've gotten to the point of labeling these differently- who knows what week it is? At least the numbers of books gone through remain constant. I've taken off twenty-nine books already, can you believe it? And with fourteen weeks left in the year, perhaps I can take off another twenty-nine more.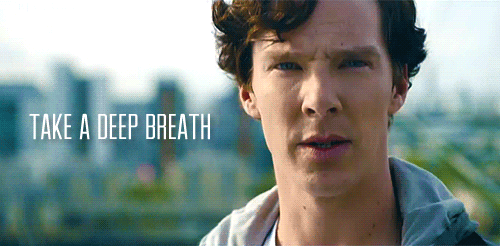 60. Outlander, by Diana Galbaldon
The year is 1945. Claire Randall, a former combat nurse, is just back from the war and reunited with her husband on a second honeymoon when she walks through a standing stone in one of the ancient circles that dot the British Isles. Suddenly she is a Sassenach—an "outlander"—in a Scotland torn by war and raiding border clans in the year of Our Lord…1743.
Hurled back in time by forces she cannot understand, Claire is catapulted into the intrigues of lairds and spies that may threaten her life, and shatter her heart. For here James Fraser, a gallant young Scots warrior, shows her a love so absolute that Claire becomes a woman torn between fidelity and desire—and between two vastly different men in two irreconcilable lives.
Okay, so I've wanted to read this for ages– the length is probably what's kept me from it. Thanks to my current workload, it'll definitely be awhile before I get to it- but heck yeah, this stays on the TBR.
61. Beowulf
From his creative attention to detail in these lectures there arises a sense of the immediacy and clarity of his vision. It is as if he entered into the imagined past: standing beside Beowulf and his men shaking out their mail-shirts as they beached their ship on the coast of Denmark, listening to the rising anger of Beowulf at the taunting of Unferth, or looking up in amazement at Grendel's terrible hand set under the roof of Heorot.
But the commentary in this book includes also much from those lectures in which, while always anchored in the text, he expressed his wider perceptions. He looks closely at the dragon that would slay Beowulf "snuffling in baffled rage and injured greed when he discovers the theft of the cup"; but he rebuts the notion that this is "a mere treasure story", "just another dragon tale". He turns to the lines that tell of the burying of the golden things long ago, and observes that it is "the feeling for the treasure itself, this sad history" that raises it to another level. "The whole thing is sombre, tragic, sinister, curiously real. The 'treasure' is not just some lucky wealth that will enable the finder to have a good time, or marry the princess. It is laden with history, leading back into the dark heathen ages beyond the memory of song, but not beyond the reach of imagination."
Sellic spell, a "marvellous tale", is a story written by Tolkien suggesting what might have been the form and style of an Old English folk-tale of Beowulf, in which there was no association with the "historical legends" of the Northern kingdoms. 
Another book I've wanted to read for a long time. I've read about half of another translation, but I'm really interested in reading one with a commentary- Tolkien's commentary, in particular. Not niche, no time, but yes.
62. Shadowed Strength, by Wendi L. Wilson
Sixteen-year-old Melanie Johnson leads a regular life. She loves hanging out with her best friend Tara who supports her, builds up her confidence when the resident mean girl tears it down, and tries repeatedly to convince Melanie to talk to her secret crush- the gorgeous Jeremy Stevens. 
After being humiliated at a party, Melanie is attacked  as she walks home. A mysterious black dog appears out of nowhere- just in the nick of time- saves her, and disappears just as quickly. No one saw him but her.
In the wake of the attack, Melanie tries to pull her life back together with the help of her friends. Just as things seem to be going her way, she starts receiving creepy notes from her attacker. He promises to finish what he started. 
Things become even more complicated when Jeremy reveals a secret that Melanie is not sure she can accept. He is not what he seems. He is something more. Something untamed. Forceful. Wild. 
Too scared to go to the police, Melanie tries to figure out who is stalking her and making these disgusting threats. The discovery of his identity does not put an end to her fear as she hoped. It only escalates it further. 
Melanie must find the strength to believe in herself, take control of the situation and put an end to it, once and for all. 
…uh, why is this here? This seems so the opposite of what I like to read, I must have been possessed. No.
63. Letters from Skye, by Elizabeth Brockmole
March 1912: Twenty-four-year-old Elspeth Dunn, a published poet, has never seen the world beyond her home on Scotland's remote Isle of Skye, so she is astonished when her first fan letter arrives– from a college student, David Graham, in far-away America. As the two strike up a correspondence—sharing their favorite books, wildest hopes, and deepest secrets—their exchanges blossom into friendship, and eventually into love. But as World War I engulfs Europe and David volunteers as an ambulance driver on the Western front, Elspeth can only wait for him on Skye, hoping he'll survive.
June 1940: At the start of World War II, Elspeth's daughter, Margaret, has fallen for a pilot in the Royal Air Force. Her mother warns her against seeking love in wartime, an admonition Margaret doesn't understand. Then, after a bomb rocks Elspeth's house, and letters that were hidden in a wall come raining down, Elspeth disappears. Only a single letter remains as a clue to Elspeth's whereabouts. As Margaret sets out to discover where her mother has gone, she must also face the truth of what happened to her family long ago. 
Ooh, I'd forgotten about this one. Again, I'll not have time to get to it for awhile (not so much length as that it's outside of niche now, and that's what I'm trying to focus on), but I do want to read it at some point. Keep.
64. At the Edge of Summer, by Jessica Brockmole
Luc Crépet is accustomed to his mother's bringing wounded creatures to their idyllic château in the French countryside, where healing comes naturally amid the lush wildflowers and crumbling stone walls. Yet his maman's newest project is the most surprising: a fifteen-year-old Scottish girl grieving over her parents' fate. A curious child with an artistic soul, Clare Ross finds solace in her connection to Luc, and she, in turn, inspires him in ways he never thought possible. Then, just as suddenly as Clare arrives, she is gone, whisked away by her grandfather to the farthest reaches of the globe. Devastated by her departure, Luc begins to write letters to Clare—and, even as she moves from Portugal to Africa and beyond, the memory of the summer they shared keeps her grounded.
Years later, in the wake of World War I, Clare, now an artist, returns to France to help create facial prostheses for wounded soldiers. One of the wary veterans who comes to the studio seems familiar, and as his mask takes shape beneath her fingers, she recognizes Luc. But is this soldier, made bitter by battle and betrayal, the same boy who once wrote her wistful letters from Paris? After war and so many years apart, can Clare and Luc recapture how they felt at the edge of that long-ago summer?
Another historical fiction from That Phase… *nostalgic sigh* Perhaps not, in this case, though- there are already too many on my list that'll take too long to get to- and this one doesn't really click with me as some of the others have.
---
I took off… what, 2/5? Not awful. 14 weeks more. I'm still not exactly sure how many of these I've done, but I'm pretty sure we're not even halfway done. Can I get 75 books off by the end of the year?
Honestly, I kind of doubt it, but I CAN TRY.
*looking off into distance dramatically*
*probably trips and falls on my face*
How has your weekend been so far? What have you been reading lately?